Conference Keynote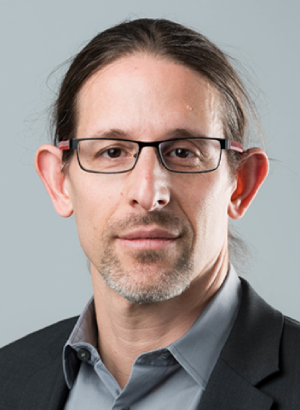 Professor Retsef Levi
J. Spencer Standish (1945) Professor of Operations Management at the MIT Sloan School of Management, Co-Director of the MIT Leaders for Global Operations, MIT. 
Levi's research is focused on the design of analytical data-driven decision support models and tools addressing complex business and system design decisions under uncertainty in areas such as health and healthcare management, supply chain, procurement and inventory management, revenue management, pricing optimization and logistics.
He is interested in the theory underlying these models and algorithms, as well as their computational and organizational applicability in practical settings.
Levi has been leading several industry-based collaborative research efforts with some of the major academic hospitals in the Boston area, such as Mass General Hospital (MGH), Beth Israel Deaconess Medical Center (BIDMC), Children's Hospital, and across the U.S. (e.g., Memorial Sloan Kettering Cancer Center, NYC Presbyterian Hospital System and the American Association of Medical Colleges).
Levi was the PI on an MIT contract with the Federal Drug Administration (FDA) to develop a systematic risk management approach to address risk related to economically motivated adulterations of food manufactured in global supply chains. With a multi-million award from the Walmart Foundation, Levi currently leads a multi-year U.S.-China collaborative effort to develop new predictive risk analytics tools and testing technologies and platforms to address core food safety challenges in China.
Levi has also been involved in developing operational risk and process safety management methodologies for various organizations in the healthcare, pharmaceutical and oil industries.
Levi received the NSF Faculty Early Career Development award, the 2008 INFORMS Optimization Prize for Young Researchers, the 2013 Daniel H. Wagner Prize and the 2016 Harold W. Kuhn Award.
Levi teaches regularly courses on operations management, analytics, risk management, system thinking and healthcare to students from various degree and non-degree programs including MBA, Executive MBA, PhD, Master and Undergraduate students as well as Executive Education programs. His Healthcare Lab course attracts students from across the MIT campus and engages major industry partners and leaders. Levi has graduated 10 PhD students, 34 Master students and 6 postdoctoral fellows. He was also awarded several prestigious teaching awards.
Conference Speakers & Panellists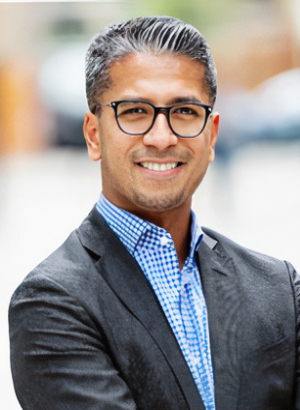 Pavel Abdur-Rahman
Partner, Head of Trusted Data & AI Transformation, IBM, Chair, Trusted Data & AI Standards for Financial Services, IEEE.
Pavel is a Partner and Head of Trusted Data & AI Transformation at IBM. He is frequently engaged by Fortune 500 digital transformation executives in financial, natural resources and healthcare sectors to co-create a data-informed enterprise that leverages its information to make higher quality decisions and interventions.
In addition to his role at IBM, Pavel is an Adjunct Faculty at Queen's Smith School of Business and Chair for Financial Services Playbook at IEEE's Global Initiative on Ethics of Autonomous & Intelligent Systems.
Pavel regularly speaks at global conferences, advises venture capital firms and champions digital economic development government initiatives. Pavel has provided advisory services to RBC, CIBC, Tangerine, Canadian Federal Government, Air Canada, Suncor, Enbridge, Bell, MDS Diagnostics, Loblaws, Shoppers Drug Mart, Canadian Tire and many others. He has a bachelor's degree in industrial (Operations Research) Engineering from the University of Toronto, and a master's in Data Science & Advanced Analytics from Queen's University.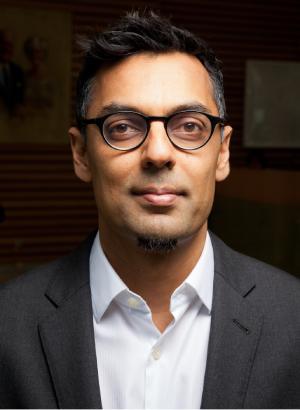 Professor Kamran Khan 
Professor of Medicine and Public Health, University of Toronto, Founder and CEO of BlueDot.
Dr. Kamran Khan is an infectious disease physician-scientist and a Professor of Medicine and Public Health at the University of Toronto.
Motivated by his experiences as a frontline healthcare worker during the 2003 Toronto SARS outbreak, Dr. Khan has been studying outbreaks of emerging and re-emerging diseases for more than a decade to lay the scientific foundation for a global early warning system for infectious diseases.
To translate and disseminate scientific knowledge into timely action, Dr. Khan founded BlueDot in 2013, a digital health company that combines human and artificial intelligence to help governments protect their citizens, hospitals protect their staff and patients, and businesses protect their employees and customers from dangerous infectious diseases.
Dr. Khan recently received a Governor General's Award for his work transcending clinical medicine, public health, big data, and artificial intelligence.
Professor Nada R. Sanders 
Distinguished Professor of Supply Chain Management, D'Amore-McKim School of Business, Northeastern University.
Dr. Nada R. Sanders is the Distinguished Professor of Supply Chain Management at the D'Amore-McKim School of Business at Northeastern University.
She is an internationally recognized thought
leader and expert on forecasting and supply chain management.
She is the author of seven books, most recently The Humachine: Humankind, Machines, and the Future of Enterprise (Routledge, 2020). She is highly published in leading scholarly journals, such as Decision Sciences Journal, California Management Review, Journal of
Operations Management, Production and Operations Management Journal, and Journal of Business Logistics.
She is a lifetime Fellow of the Decision Sciences Institute, has served on the Board of Directors of the International Institute of Forecasters (IIF), Decision Sciences Institute (DSI), and is currently President of the Production Operations Management Society (POMS). She is a frequent keynote speaker and has consulted with numerous Fortune 100 companies.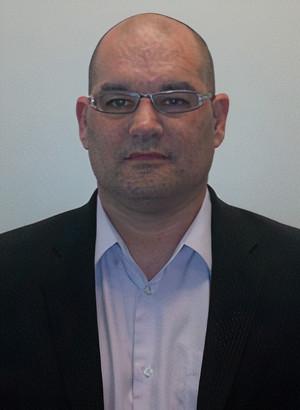 Michael Lionais
CPA, CMA
Michael is a senior executive with the federal public service currently working on the Foresight Initiative with CPA Canada.  Previously, he was the executive director, Costing Centre of Expertise, Financial Management Sector, Office of the Comptroller General.
He has been an executive with the federal public service for the past ten years of his 15 years with the federal public service.
Prior to joining the public service, he served in the Canadian Forces for 20  years with his last post being the Comptroller of Canadian Forces Base Trenton. He has taught at the Master's level for the Sprott School of Business and the Telfer Certificate in Complex Project Leadership. Michael has received several awards for his work in predictive modelling.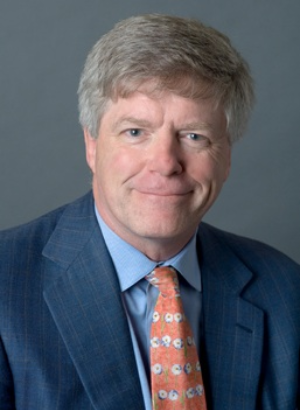 Professor Thomas Davenport
President's Distinguished Professor of Information Technology & Management, Babson College, co-founder of the International Institute for Analytics.
Professor Davenport is the President's Distinguished Professor of Information Technology and Management at Babson College, co-founder of the International Institute for Analytics, Fellow at the MIT Initiative on the Digital Economy, and Senior Advisor to Deloitte Analytics.
He teaches analytics/big data in executive programs at Babson, Harvard Business School and School of Public Health, and MIT Sloan School.
Professor Davenport pioneered the concept of competing on analytics with his best-selling 2006 Harvard Business Review article and 2007 book. His most recent book is titled The AI Advantage: How to Put the Artificial Intelligence Revolution to Work.
He wrote or edited nineteen other books and over 200 articles for Harvard Business Review, Sloan Management Review, The Financial Times, and many other publications. He is a regular contributor to the Wall Street Journal and Forbes. He has been named one of the top 25 consultants by Consulting News, one of the 100 most influential people in the IT industry by Ziff-Davis, and one of the world's top fifty business school professors by Fortune magazine.