The accounting profession is transforming itself, as it responds to the exponential change surrounding us all. Digitization, global interconnectedness, and our emerging views on sustainability are shaping the way we live and work. Accountants are at the heart of things - measuring and managing performance and creating value for stakeholders. Amazing opportunities exist for bright and motivated students from all academic disciplines.
The MMPA program attracts the most talented and capable students from all over the world. You will learn as much from your peers as you will from our highly accomplished faculty members. Many of our students start their studies with us with little or no background in business and/or accounting. We help these students get up to speed quickly with a 3-month prep term that equips them with foundational business and accounting knowledge for the two-year MMPA (24 and 27 month duration, depending on prior courses taken). We also welcome students who have previously studied accounting in our one-year MMPA.
We are proud of our experiential approach to learning, which includes many in-class opportunities (including case competitions) as well as co-op work terms. Our students are able to immediately apply what they have learned in the classroom during these co-op placements, and subsequently bring real-world lessons learned during the work terms back to the classroom. It is a wonderful way to learn.
The MMPA is affiliated with the BIGDataAIHUB – a research cluster that promotes the study of big data, data analytics and artificial intelligence through case competitions, speaker series, conferences, and research sessions. This past year, the BIGDataAIHUB sponsored several of our students during the co-op work term, allowing them to work with leading researchers using big data and data analytics.
Because we are accredited by the Canadian accounting profession (CPA), our students are afforded advanced standing towards their CPA designation. In fact, most of our graduates write their CPA examinations within 2 months of finishing their MMPA courses.
Come join us and help transform the accounting profession!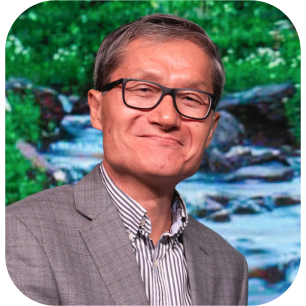 Yue Li, PhD, MBA, BSc, CPA, CMA
Director, MMPA